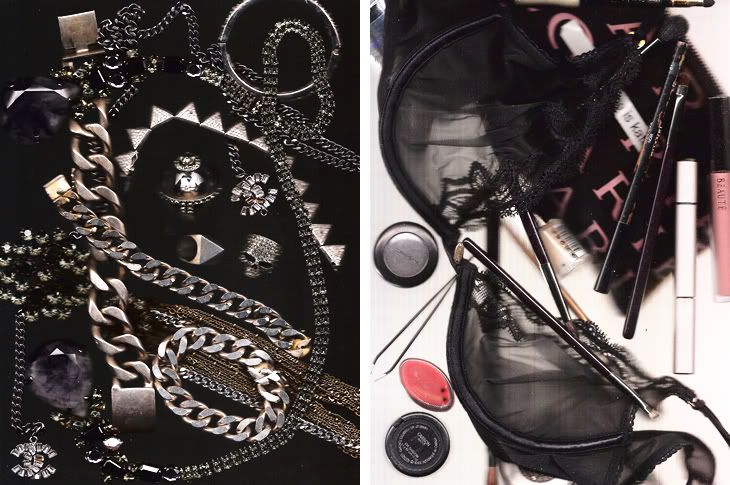 tommy de jak&jil se consiguió estas fotos que un amigo (peter de
super.fantastic.picture.time
) tomó del bolso de

kate lanphear

<3 y de sus joyas, puede haber algo mejor que ver esas tachas de diamantes, calaveras incrustadas en brillantes, gigantescas piedras y miles de cadenas?? no....
tommy from jak&jil got this pictures of kate lanphear's jewels and froms tuff inside her bag from a fellow friend (peter from
super.fantastic.picture.time
), how cool is that? lots of studs, most of them covered in diamonds, chains and more chains, skulls and the biggest rocks ever, can you top that? i guess not...